Interactive Prototyping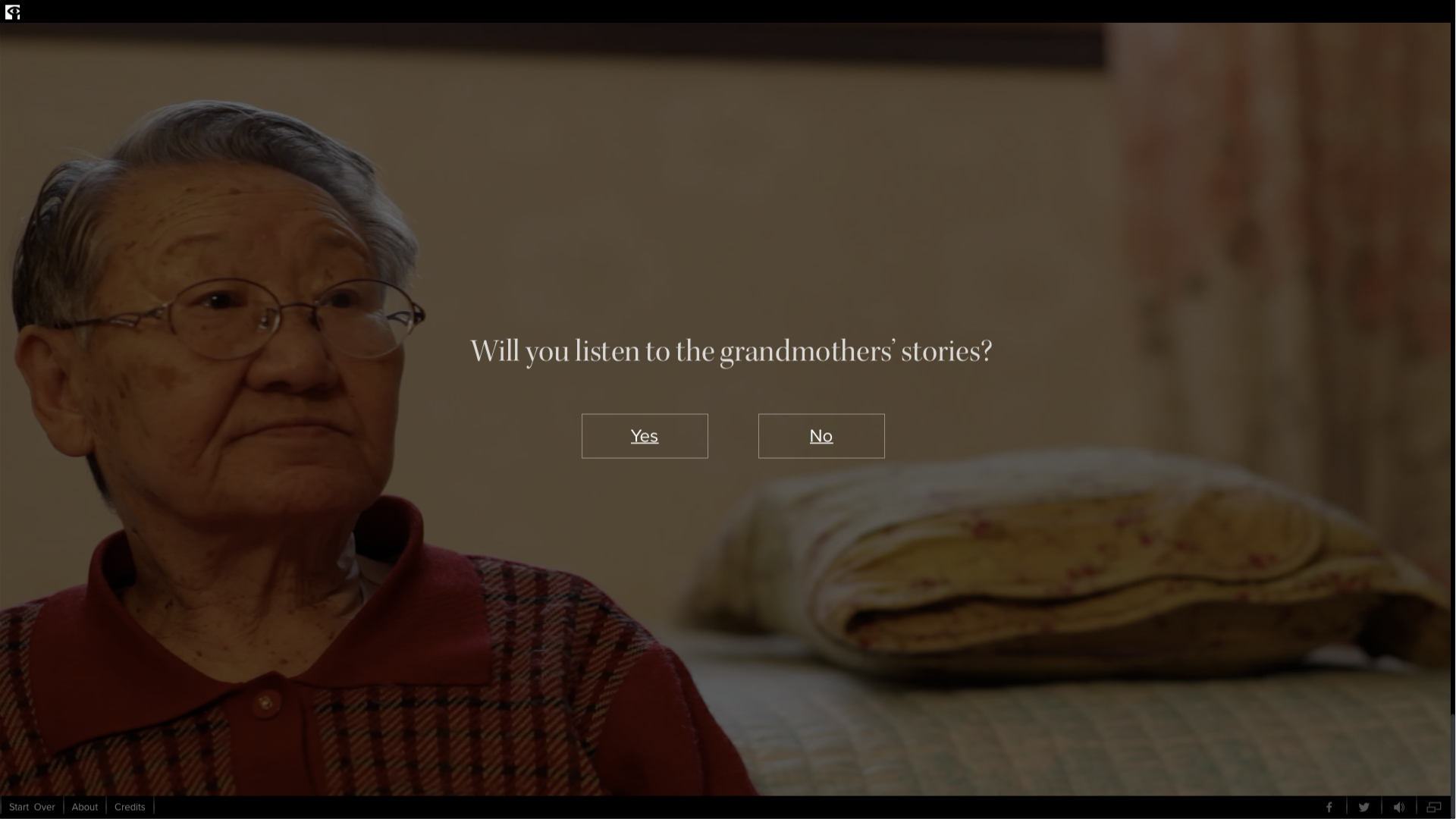 Based on Tiffany Hsiung's powerful, award-winning NFB documentary The Apology, The Space We Hold is a direct provocation to bear witness to the testimonies of three former "comfort women" who were among the 200,000 girls and young women kidnapped and forced into military sexual slavery by the Imperial Japanese Army during World War II.
After participating in several days of creative ideation and discussion, I worked with the design & production team to develop a working prototype for The Space We Hold that demonstrated an interactive mechanic that manifests the idea of holding space for survivors, even in the touch-and-go world of online interaction. I also consulted with the production team in the final stages of production.
The Space We Hold was built by the Toronto-based studio Art & Science and premiered at the 2017 Sheffield International Documentary Festival. It has won a Canadian Screen Award for Best Original Interactive Production, a Digital Dozen Storytelling Award from the Columbia Digital Storytelling Lab, and a Peabody-Facebook Futures of Media Award.